Vectus Laser Hair Removal Bay Area
---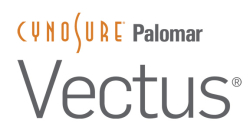 Top Rated Vectus Laser Treatment in San Jose, CA
Living in the 'time is money age'; it can be quite tedious to shave, wax or pluck your unwanted hair. Vectus Laser treatment frees you from the constant need to remove your unwanted facial and body hair. It permanently minimizes hair growth and saves you from the hassle.
Dr. Qureshi specializes in dermatological treatments and can help deliver a new youthful you. Located in San Jose, CA, she is a trained service provider and delivers a lot more than just what you need. For a quick consultation make an appointment or call 408-356-6033 for all the details.
How does Vectus Laser work?
Hair growth happens in multiple phases, active anagen phase, resting catagen phase and falling telogen phase. For permanent hair removal, the hair is destroyed in the anagen phase. Vectus Laser beams the highly concentrated and intense light into hair follicles. Melanin, pigment in the follicles, absorbs the light and converts it into heat. Light and heat together destroy the follicle and its ability to produce new hair.
Vectus Laser is the fastest and best hair removal choice for a wide range of skin and hair types. You might experience a mild sunburn-like sensation, possibly accompanied by some minor redness or swelling. These minor side effects will subside within 2-24 hours of treatment. Hair in the treated area will fall out completely in 2-3 weeks.
Treatment area:
Vectus Laser treatment is a reliable and powerful solution that treats all skin types. Its large spot size makes it possible for the Vectus Laser to treat multiple areas like:
Face
Back
Chin
Upper lip
Bikini region
Chest
Underarms
Legs
It can treat all hair types including the coarse black hair, thick eyebrow hair, and the downy facial hair.
Benefits of Vectus Laser hair removal:
FDA approved melanin reader for safe hair removal.
Its large spot size, of 8.7 cm*cm, reduces the number of sessions required and large areas like the back can be treated in less than 5 minutes.
More effective on fine and fair hair as compared to the traditional lasers.
Photon recycling (about 25% of the energy reflected) and uniform beam allow for the most thorough coagulation of hair follicles, reducing the need for multiple, overlapping passes.
Broad therapeutic safety margin due to plateau triggering and better cooling capacity.
Sapphire treatment tips with advanced contact cooling help protect the epidermis and make clients become more comfortable.
Are you a suitable candidate?
Vectus Laser treatment can safely be used on all skin types but we can help you determine whether you are a good candidate or not. Your skin pigment will be assessed before the procedure to make sure that you get the best possible service.
Schedule an appointment with Dr. Qureshi at408-279-9800now because a hair-free (unwanted) life is a hassle-free life!