SculpSure Fat Reduction in Bay Area
---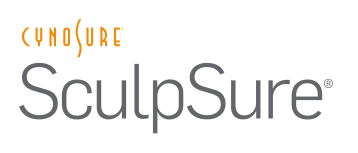 Top Rated Fat Reduction Doctor in San Jose, California
If the resolution of transforming your body is already down the drain because exercising and dieting just won't help, then SculpSure should be your perfect resort. It will help you shed the fat pockets without breaking a sweat. It is a contouring procedure that effortlessly sculpts and defines your problem area. SculpSure, a non-invasive laser treatment, obliterates the persistent fat and help you jumpstart your weight loss goals.
How SculpSure works?
Four SculpSure brackets are placed on the treatment area then laser applicators are attached to the brackets. It uses a hyperthermic laser of wavelength 1060 nm to target the fat cells. The heat shocks the fat cells and agitates them under the surface of the skin. Once the fat cells dislodge from the body tissue they make their way out of the body. SculpSure thus helps in the permanent eradication of the fat cells.
Treatment areas:
SculpSure has been FDA approved for treating the love handles and the abdominal region. However, Dr. Qureshi can help you get rid of the extra fat from your:
Inner and outer thighs
Back
Arms
Buttocks
Chin
Benefits:
FDA approved with 90% customer satisfaction rate.
Painless and comfortable procedure.
Destroys 60% of the fat cells in the marked region.
Non-surgical procedure with zero downtime.
Takes only 25 min and results are visible in 6-12 weeks.
Reduces fat evenly and leaves the skin smooth and uncut. No damage is caused to the surrounding areas.
Works on all skin types and encourages the growth of collagen and Elastin, which are essential for youthful skin.
Are you a suitable candidate?
SculpSure is for all skin types but you should remember that it is not a weight loss scheme. It only facilitates the fat loss process. You are a suitable candidate if:
Your BMI is 30 or below.
You want to reduce those 2-3 extra inches of stubborn fat.
You are following a healthy diet and exercise plan.
Don't hesitate to schedule an appointment with Dr. Qureshi in San Jose, CA and discover all the benefits of SculpSure. Give us a call at408-279-9800.